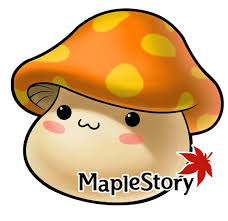 MapleStory
7.5.15
Size: 2.42 MB
---
Downloads: 12285
---
Platform: Windows (All Versions)
MapleStory lets you delve into a fantasy world, where you can be a great hero, go on adventures, make friends and more. It combines core elements from side-scrollers and MMORPG. You can run and jump around and do platforming in a 2D plane and you can also level up your character, improve skills, equip better gear and so on. The end-game goal is to stop a black mage who's been defeated a long time ago by six legendary heroes. For this, you have to join a faction, go on quests and do everything you can to prepare yourself for the ultimate showdown.

The game is free to play, but you have to pay for certain items, which are fortunately optional. If you want to play, you have to download and install the Nexon Launcher first, after which you can install MapleStory. The game takes up a bit of disk space and it may take some time to complete the installation process.

Once the game is up and running, you can start creating your first character. There are over 20 classes to chose from and the game places various customization options at your disposal, so you can create a unique character. The game starts you off with a tutorial, so you can learn the subtleties of your class. You can walk left and right, jump and fight with the aid of the keyboard. When you need to talk to another character or an NPC, you can simply click on them.

Although it's in 2D, the game world is quite large and exploration is always rewarded. You can find all sorts of establishments, from stores where you can buy and sell gear to places where you can hang out with your friends. Besides all the friendly places you can visit, you will also delve into perilous dungeons and fight all sorts of monsters.

You earn experience as you fight and complete quests. If you earn enough experience, your character will level-up, at which point you can unlock new skills and abilities or improve existing ones. You only need to play the game to make your character more and more powerful. The best part is that everything can be done together with other people.

MapleStory's gameplay and the possibility of making new friends will make you sink entire hours into the game.


Pros
You can choose between 20 hero classes and customize your character. The game can be played together with other people. The world of MapleStory is quite large, so you have a lot to explore.
Cons
The game has pretty long loading times.
MapleStory Awards
---
MapleStory Editor's Review Rating
MapleStory has been reviewed by Frederick Barton on 20 Sep 2017. Based on the user interface, features and complexity, Findmysoft has rated MapleStory 4 out of 5 stars, naming it Excellent
---